Bucharest in comparison to other EU capital cities, is less expensive in some areas and surprisingly expensive in others. It lives up to its name of 'city of contrasts'.
But what does it cost to travel to Bucharest?
First, Romania hasn't changed to Euro yet and still uses its local currency, the Leu. The official plan to switch to the European currency is 2024 but since there is a breeze of economic recession, we need to see if the deadline sticks or it will get pushed back.
When making your budget for what you want to spend when you visit Bucharest, consider the conversation rate. Right now, with the Leu plummeting in favor of the Euro, the conversation is almost 4,7 Lei to the Euro which makes for a good exchange rate if you're coming from the Euro zone.
Now let's talk about transportation prices.
One of the things on the cheaper scale in comparison with other cities are taxis. With an average of 2Lei/km or a less than 0.5 Euro cents/km it's hard to get cheaper taxi fares in any other EU capital. The neighboring Bulgarian capital, Sofia, charges also 0,5 Euro per km and Budapest has 0.9 tariff per km.
Uber is also available in Bucharest and although it has its dynamic prices, the standard price is 10 lei (2,1 Euro) minimum charge with a standard fare of 1,3 Lei or 0.27 Euro per km.
Wait, there's more!
Public transportation is also on the cheap range. For example, the metro costs 5 Lei for a to 2 trips ticket (1 Euro) or 20 Lei (4.21 Euro) for a 10 trips ticket. Buses and trams are even cheaper than that with a trip cost of 1,6 Lei (0.33 Euro) for an urban bus.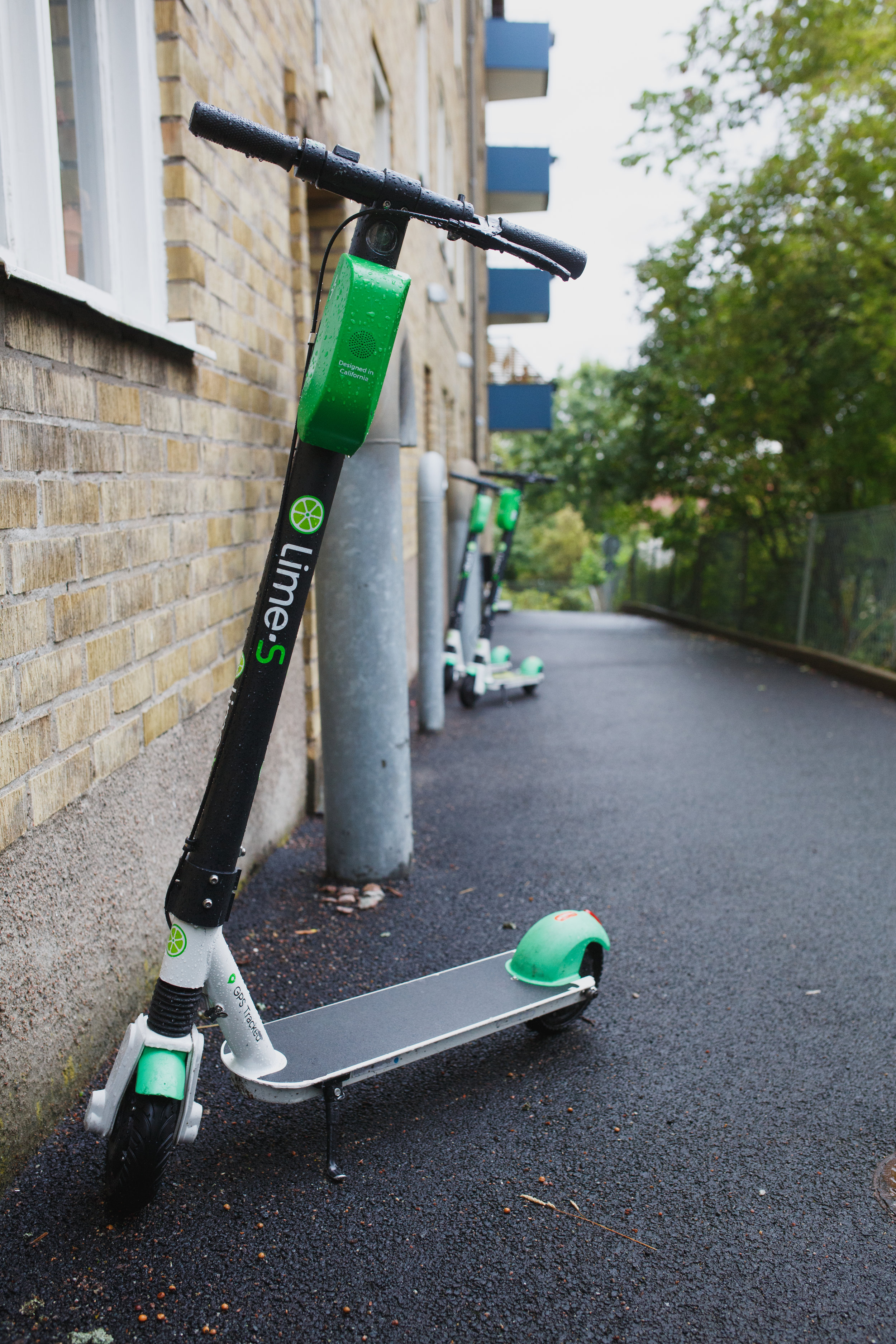 Alternative Transportation - Lime Scooters cost 3 Lei to unlock and 0.6 Lei per minute. Just be careful for the traffic!
How much does it cost to eat in Bucharest?
With food it really depends on how much you are prepared to spend. You can have good meals at half the price of other EU capitals, or you can eat equally as expensive as anywhere in Europe. You just need to put in a little extra effort to find all those expensive restaurants.
Let's break it into the established categories of budget meals, mid- range and expensive and see what that means for Bucharest.
Budget meals in Bucharest would be the street food or the minute food places like shawarma, gyros or pizza by the slice that have popped up all over the city center. Although budget food, some of them are delicious! At one of these places you can budget up to 30 Lei (approx. 6,5 Eur) and depending on what you order you can squeeze also a water or soda in that 30 Lei.
Mid-range restaurants are where I'd say most of the places in the city center fall under. Prices here vary between 15-25 Lei for an appetizer, 35-60 Lei for a main course and hover around 20 Lei for deserts. I would set aside around 60 Lei (12-13 Euro) for a meal excluding any sort of beverage.
For expensive restaurants, a main course varies between 100-150 Lei (20-30 Euro) excluding beverages so be ready to pay up to 50-60 Euros per meal per person.
TIP!
And I'm not referring here to an actual tip but in all the sit-down places in Bucharest, it is expected a minimum of 10% tip which is never included in the bill. It is a controversial matter among the guests visiting Bucharest, but I always say it's not obligatory. However, if you want to do like the locals then wherever you have table service prepare the extra 10% in cash.
Is there more? Ah, yes...…the alcohol – how expensive is it to party in Bucharest?
Well, considering the amount of stag and bachelorette parties in the Old Town, not that expensive.
A pint of beer, even in the more expensive places in the Old Town doesn't go beyond 24 Lei (aprox 5 Euro). Also 24 is at the expensive – craft- handmade – sparkles on top - side of the spectrum as regular beer price averages around 12 Lei (2,25 Euro). If you're visiting from places like London, 2,5 Euro for a pint of beer might seem outrages even.
Cocktails are a little bit more expensive with prices starting at 24 Lei and going up to 30 Lei in some bars and clubs (between 5-6,5 Euros). Wine is the beverage that varies most in prices with house wine starting at 10 Lei (2,1 Euro) per glass and going to 18-20 (3-4,5 Euro) Lei per glass in the case of bottle wine.
Coffee, tea and cappuccino are also in the under 5 Euro range. Regular coffee or espresso is between 8-10 Lei per cup, cappuccino expect to pay around 15 Lei and pretty much the same for tea.
What should you expect to pay for accommodation in Bucharest?
Bucharest is not expensive when it comes to Airbnb apartments or hostels. You can easily find an Airbnb with one bedroom for the price of 50-60 Euro per night and that right in the city center. Hostels range between 10-15 Euro per bed. Hotels on the other hand might be a little different as the prices are more expensive than guests would normally expect.
For a 3 stars hotel in the city center, prices for a double room start at 80 Euro per night and go as up as 120 Euro per night during the peak season. And since Bucharest is more of a weekend destination, expect higher prices for the weekend as well.
Prices for 4 and 5* hotels range between 150 and 250 Euro per night depending on the date, location and brand of the hotel.
What else should you budget when you decide to visit Bucharest?
Museums and other landmarks.
Among the most popular and not to be missed are: The Palace of Parliament - 40 Lei per person ( 8,5 Euro), The Spring Palace – Ceausescu Residence which is 50 Lei for the English Tour (10,5 Euro) and The Village Museum – 15 Lei ( 3,5 Euro) for an adult ticket.
Bottom line, what should you budget per day for a Bucharest trip?
Let's see:
Total = 125 Euro /day/person
*double room occupancy
**including transport from airport
***2 meals per day in mid-range restaurant.
You tell me: expensive or not expensive?